Naomi Shihab Nye, Professor of Creative Writing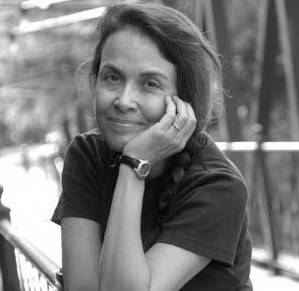 Naomi Shihab Nye is the author and/or editor of more than 30 volumes. Her books of poetry include 19 Varieties of Gazelle: Poems of the Middle East, A Maze Me: Poems for Girls, Red Suitcase, Words Under the Words, Fuel, and You & Yours (a best-selling poetry book of 2006). She is also the author of Mint Snowball, Never in a Hurry, I'll Ask You Three Times, Are you Okay? Tales of Driving and Being Driven (essays); Habibi and Going Going (novels for young readers); Baby Radar, Sitti's Secrets, and Famous (picture books) and There Is No Long Distance Now (a collection of very short stories).
Other works include several prize-winning poetry anthologies for young readers, including Time You Let Me In, This Same Sky, The Space Between Our Footsteps: Poems & Paintings from the Middle East, What Have You Lost?, and Transfer. Her collection of poems for young adults entitled Honeybee won the 2008 Arab American Book Award in the Children's/Young Adult category. Her novel for children, The Turtle of Oman, was chosen both a Best Book of 2014 by The Horn Book and a 2015 Notable Children's Book by the American Library Association. The Turtle of Oman was also awarded the 2015 Middle East Book Award for Youth Literature. She was named Young People's Poet Laureate by the Poetry Foundation in 2019, awarded the 2019 Lon Tinkle Award by the Texas Institute of Letters, and elected into The American Academy of Arts & Sciences in 2021. Her most recent books are Voices in the Air: Poems for Listeners (2018; Greenwillow Books, HarperCollins) and The Tiny Journalist (2019; BOA Editions).
Cyrus Cassells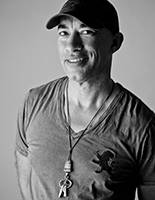 Cyrus Cassells is the author of six acclaimed books of poetry: The Mud Actor, Soul Make a Path through Shouting, Beautiful Signor, More Than Peace and Cypresses, The Crossed-Out Swastika, and The Gospel according to Wild Indigo, which was a finalist for the Helen C. Smith Award for the Best Book of Poetry from the Texas Institute of Letters and a nominee for the NAACP's Image Award for Outstanding Literature in Poetry. In 2021, he was named 2021 Texas Poet Laureate by the Texas State Legislature. In 2019, he was awarded a Guggenheim Fellowship. Among his other honors are a Lannan Literary Award, a William Carlos Williams Award, a Pushcart Prize, two NEA grants, and a Lambda Literary Award. His most recent books are The World That The Shooter Left Us (2022; Four Way Books) and More Than Watchmen At Daybreak (2020; Nine Mile Books). His first novel, My Gingerbread Shakespeare, and his first play, Riders on the Back of Silence, are forthcoming.
Roger Jones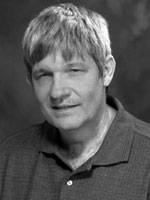 Roger Jones has published three books of poetry, including Remembering New London, Strata, and Are We There Yet?. His poems can also be found in various journals, including Southern Poetry Review, Hawaii Review, Poet Lore, Louisiana Literature, Baltimore Review, Hawaii Pacific Review, Texas Review, and Arkansas Review, among others. He has earned four Pushcart nominations, as well as won the Academy of American Poets Prize (1993), the Texas Review Southern/Southwestern Poetry Breakthrough Award (1993), the Texas Review Poetry Prize (2008), and the Snapshot Press (UK) Haibun e-chapbook Award (2012).
Cecily Parks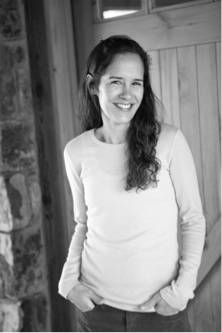 Cecily Parks is the author of three books of poetry, including Cold Work, Field Folly Snow, and O'Nights. She's the Editor of the anthology, The Echoing Green: Poems, Meadows, and Grasses, and her poems can be found in numerous journals. She graduated from Columbia University's MFA program and earned a PhD at City University of New York. She was a finalist for Norma Farber First Book Award (2008) and the Glasgow/Shenandoah Prize for Emerging Writers (2008), as well as the winner of the Kinereth Gensler Award (2013), Poets and Writers Amy Award (2006), and the Poetry Society of America New York Chapbook Fellowship (2005). She won the 2019 Lucille Medwick Award from the Poetry Society of America for her poem "The Rio Grande." Her poetry has been featured in Tin House, The New Yorker, and The New Republic. Most recently, her poem "December" was selected by Tacy K. Smith for Best American Poetry 2021 (2021; Scribner).
Kathleen Peirce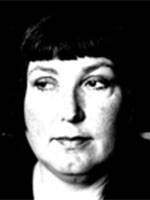 A graduate from Iowa Writer's Workshop, she has published Lion's Paw, Mercy, Divided Touch, Divided Color, The Oval Hour (an Iowa Poetry Prize winner), The Ardors, Vault: A Poem (2017). She has won multiple awards, including the Guggenheim Fellowship, a National Endowment for the Arts Fellowship, a Whiting Award, the AWP Award for Poetry, and the William Carlos Williams Award.
Steve Wilson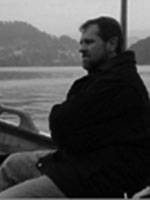 Tim O'Brien, Professor of Creative Writing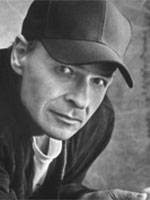 Tim O'Brien is the author of nine books, including the universally acclaimed books, The Things They Carried, and Going After Cacciato, winner of the 1978 National Book Award. His other novels include If I Die in a Combat Zone, Box Me Up and Ship Me Home, Northern Lights, The Nuclear Age Tomcat in Love, July, July, and In the Lake of the Woods. His most recent book is the memoir Dad's Maybe Book (2019; Houghton, Mifflin, Harcourt). He was a major contributor to Ken Burns' renowned PBS documentary on the Vietnam War (2017), where his writing was featured. In 2012, O'Brien received both the Texas Writer Award and the Dayton Literary Peace Prize Foundation's Richard C. Holbrooke Distinguished Achievement Award.
He offers fiction and nonfiction workshops for Texas State MFA students at the Katherine Anne Porter House in Kyle, Texas.

Doug Dorst, Program Director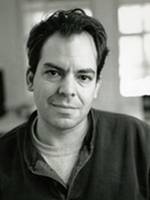 Doug Dorst is the author of three books of Fiction, including, S.: A Novel, co-written with J.J. Abrams. His novel Alive in Necropolis, was honored as San Francisco's 2009 One City One Book selection, winner of the 2009 Emperor Norton Award, runner-up for the 2009 PEN/Hemingway, Shirley Jackson, and IAFA/Crawford Awards, a New York Times Book Review Editors' Choice, and one of Amazon.com's Best Books of 2008. His short story collection, The Surf Guru, was also an NYTBR Editors' Choice as well as a Rumpus Book Club selection. His stories have appeared in McSweeney's, Ploughshares, ZYZZYVA, and other journals, as well as in the anthologies Significant Objects and Politically Inspired.
He is a graduate of the Iowa Writers' Workshop, as well as a former Wallace Stegner Fellow at Stanford. He has received Fellowships from the Michener-Copernicus Society and the National Endowment for the Arts. A three-time Jeopardy! champion, Doug appeared on the show's 2006 Tournament of Champions.
Jennifer duBois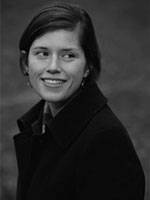 Jennifer duBois is the recipient of a 2013 Whiting Writer's Award and a 2012 National Book Foundation 5 Under 35 award. Her debut novel, A Partial History of Lost Causes, was the winner of the California Book Award for First Fiction and the Northern California Book Award for Fiction, and was a finalist for the PEN/Hemingway Prize for Debut Fiction. Her second novel, Cartwheel, was the winner of the Housatonic Book Award for fiction and was a finalist for a New York Public Library Young Lions Award. Her third novel, The Spectators, was published in 2019 by Random House. She earned a B.A. in political science and philosophy from Tufts University and an M.F.A. in fiction from the Iowa Writers' Workshop before completing a Stegner Fellowship at Stanford University.
Her writing has appeared in such publications as The New York Times, The Wall Street Journal, LitHub, Playboy, The Missouri Review, Salon, The Kenyon Review, Cosmopolitan, Narrative, and ZYZZYVA.
Tom Grimes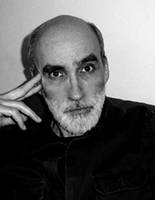 Debra Monroe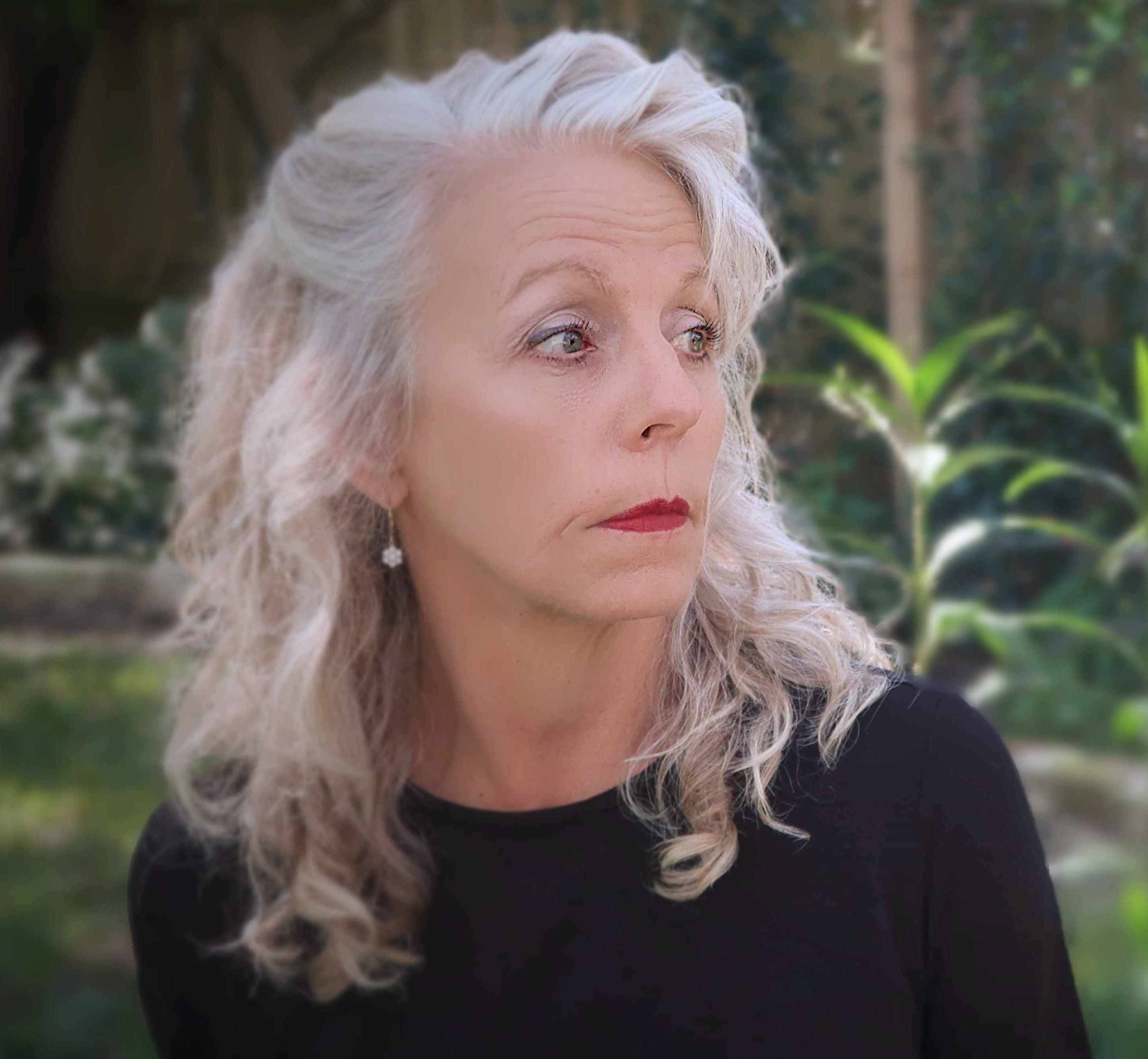 Debra Monroe is the author of seven books: two story collections, The Source of Trouble and A Wild, Cold State; two novels, Newfangled and Shambles; two memoirs, On the Outskirts of Normal and My Unsentimental Education; and one essay collection, It Takes a Worried Woman. She is the editor of the teaching anthology Contemporary Creative Nonfiction. Her stories and essays have appeared in many venues, including Longreads, The Southern Review, The Georgia Review, The New England Review, TheNew York Times, The American Scholar, Solstice, Guernica, Salon, Rumpus, and more. Her essays have been cited as Notable in Best American Essays many times. She is the recipient of the Flannery O'Connor Award for Fiction and has received the Presidential Award for Excellence in Teaching and the Southern Graduate Colleges Outstanding Mentor Award.